A 12-Week Live Online Immersion Rewiring Your Nervous System For A Life Of Health, Wellbeing and Connection
A 12-Week Live Online Immersion Rewiring Your Nervous System For A Life Of Health, Wellbeing and Connection
Become a Nervous System Expert
Learning to Listen to the Whispers of Your Body
Are you curious what may be holding you back from experiencing a life that is grounded in vitality and joy?
Would you like to learn more about your Nervous System and how patterns within your Nervous System may be the root cause of your anxiety, depression, health, physical pain and relationship issues?
Would you like to understand your own unique patterns in your physical, mental, emotional, spiritual and energetic being?
Would you like to learn how to heal from trauma by using your body as your guide?
Would you like to find more flexibility and balance within your Nervous System?
Would you like to have a greater capacity for resilience and rewire your body-brain connection?
Would you like to learn hands on practices that you can use everyday to help regulate and nourish your entire being?
If you answered YES, Then you are in the right place!
Awakening Vitality will take you through a 12 week Educational and  Somatic Inquiry Process
Discovering how to Navigate and Nourish your Nervous System

Rewiring your Body-Brain Connection

Reweave and Realign your Body and Mind

Discover your Patterns through deep Somatic Inquiry
A Regulated Nervous System is Essential to Physical and Mental Wellbeing
With one-on-one guidance and group support, you've found a safe place to dig deep and nurture your inner self.
INTRODUCING…
Awakening Vitality
12 Week Live Online Life Changing Course
Learning To Anchor and Find Safety In your Nervous System 
What you will receive
Weekly 90 Minute Plus  Group Session Live Teaching
3 to 6, 90 Minute Private Coaching/Counselling Sessions with Melissa
Private Group Chat
Weekly Emails and Support
Free Master Class Navigating Your Nervous System
50% Off Nourishing Your Nervous System Online Course
Free Online Book Align For Life
Connection, Presence and Love
A Regulated Nervous System
Change Your Patterns at the Root Level
CONNECT WITH WHAT MATTERS MOST
You have the power to heal yourself!  We are often looking for change from the outside. The path to deeper healing is from within. Understanding your nervous system and your unique patterns are vital to healing your system at the root level. 
Awakening Vitality will teach you about your Nervous System, exploring through the lens of the Poly Vagal Theory. We will inquire together into your patterns that have been created throughout your life. When you start to understand and connect with these patterns, a whole new world of healing possibilities open up!
At times do you feel broken or don't understand why you keep repeating the same patterns over and over.  Do you feel that you want deep connection but that something is holding you back?  We all have hidden unconscious beliefs and perceptions about ourself and our environment. These beliefs are what have been wired into our system and they are on auto pilot.
Awakening Vitality will help you get to these hidden treasures.  We will go deep into all aspects of you!  We will explore why you get trigged and what happens in your body and brain when your nervous system is disregulated.  You will learn how to regulate more quickly, grow your window of tolerance and learn to connect more with your vitality. The key to healing the Nervous System is feeling safe in your body.  We will Learn how to feel safe again through specific somatic practices and inquiry to the felt sense of safety in your body.
We'll teach you how to:
Use the Poly Vagal Theory to understand your Nervous System
Connect with your patterns through somatic inquiry and meditation
Discover your root beliefs about yourself and the world
Connect with your vitality again
Rewire and re-pattern your Nervous System
Explore your posture and fascia
Deepen into your life purpose
Find true freedom and happiness from within
12 Weeks to Awaken Your Vitality:
Week #1
Intro into the Autonomic Nervous System, learning about your Sympathetic (fight-flight) and Parasympathetic (rest-digest-immobility). In depth discussion on how your ANS has shaped who you are today. We will do some self exploration and start to discover your own nervous system states and patterns.
Week #2
Introduction into the Poly Vagal Theory. We will introduce Ventral, Sympathetic and Dorsal aspects of your Vagus Nerve. Discussing Neuroception and Co-Regulation. Exploring the importance of the Vagus Nerve and your Nervous System Hierarchy. Deepening into your own patterns within your Nervous System and Vagus Nerve.
Week #3
Connecting with your Inspiration and Vitality. Deepening into your Ventral Vagal Nervous System. Learn to hold two states at once and the practice of pendulation. Experience the practice of Orienting to the present moment. Using Somatic Practices, Breathwork, Structural Integration, Yoga and Meditation.
Week #4
Inquiring into Support and Standing on your own two feet. Where do you find support in your life? How do you find your ground and feel connection? Learning to orient to the present moment. Deepening into Ventral Vagal.  Finding your line and aligning your feet and legs.  Inquiry into your patterns, nervous system and feeling the felt sense of belonging and safety.
Week #5
Boundaries. Learning about your own boundaries. How do you relate to others in the world through this lens. How do you know if you are safe.  Exploring the difference between Protection and Connection through your patterns of Neroception.  Exploring somatic practice and Nervous System regulation around boundaries.  Deepening into present moment awareness practices.
Week #6
Control and Surrender. Deepening into your pelvic floor. Exploring nervous system states through somatic practices to start to feel the felt sense of fear and love, control and surrender. Learn through titration how to experience fear and love and what that feels like in your body. Moving through different autonomic states and feeling the subtle body cues as you explore them.
Week #7
Intuition. Take your embodiment skills further with the practice of intuition. Deepening into your parasympathetic nervous system. Learning to navigate through your guts. Feeling into your Psoas, and the relationship of fixed action patterns within your body. Discovering how this affects your health and wellbeing. Learning to root in safety and trusting your inner wisdom.
Week #8
Holding Back and Moving Forward. Exploring your sympathetic nervous system through your spine. Working with Neuroception and how you perceive reality through different aspects of your body. Somatic Practice of undulation and finding fluid movement in your spine. Exploring the felt sense of sympathetic with ventral vagal.
Week #9
Awakening in Mind and Heart. Exploring how to connect with your heart and using the vagal break to help regulate your nervous system. Practice how to calm the ruminating mind by orienting to the heart. Deepening into the practice of Co-Regulation. How can we move from mind to heart and live a more heart centred life.
Week #10
Putting into practice. Deepening into the somatic experience of the present moment. Working with different nervous system states to be able to become more fluid and comfortable moving through different nervous system states. Becoming an expert and growing your window of tolerance.
Week #11
Integration. Integrating all aspects of you that have shown up these last 10 weeks. Holding space for all that you are and allowing all of you to belong. Somatic movement practices, meditation and inquiry will be the main focus of this practice. Practicing all we have learned throughout this series.
Week #12
Rebirth. Holding reverence and space for this new being that you have been rebirthing. We will make meaning of the last 11 weeks and do something fun and spontaneous to embody our creative spark and this journey together!
Your Journey Starts Fall 2023
12 Weeks
Please email to be put on the registration list.
All classes will be recorded and emailed if you miss one.
REWIRE REGULATE & REDISCOVER WHO YOU REALLY ARE
It takes time to rewire the Nervous System.  It has taken years to get to the place you are at and takes a bit of time to rewire and re-pattern your Nervous System.  What we now know is the way to heal is through connection and being in the present moment in our body while we process in a safe environment.  We want to  be able to come out of the state of protection and into connection and to learn to feel safe again.  This is the most profound work you can do for yourself and the world.  When we learn to regulate and feel safe we can restore our innate vitality and wellbeing.  We don't have to live in a chronic state of stress, anxiety, depression or just feeling yucky most of the time.
It has taken me over 20 years to get to where I am today.  After searching and searching and reading every book, endless counselling and other modalities it was not until I really understood what was happening in my own Nervous System and my life patterns did my life begin to really change.  
It takes dedication and patience.  Embodiment is like learning a language and it takes practice and a willingness to want to heal at the root level.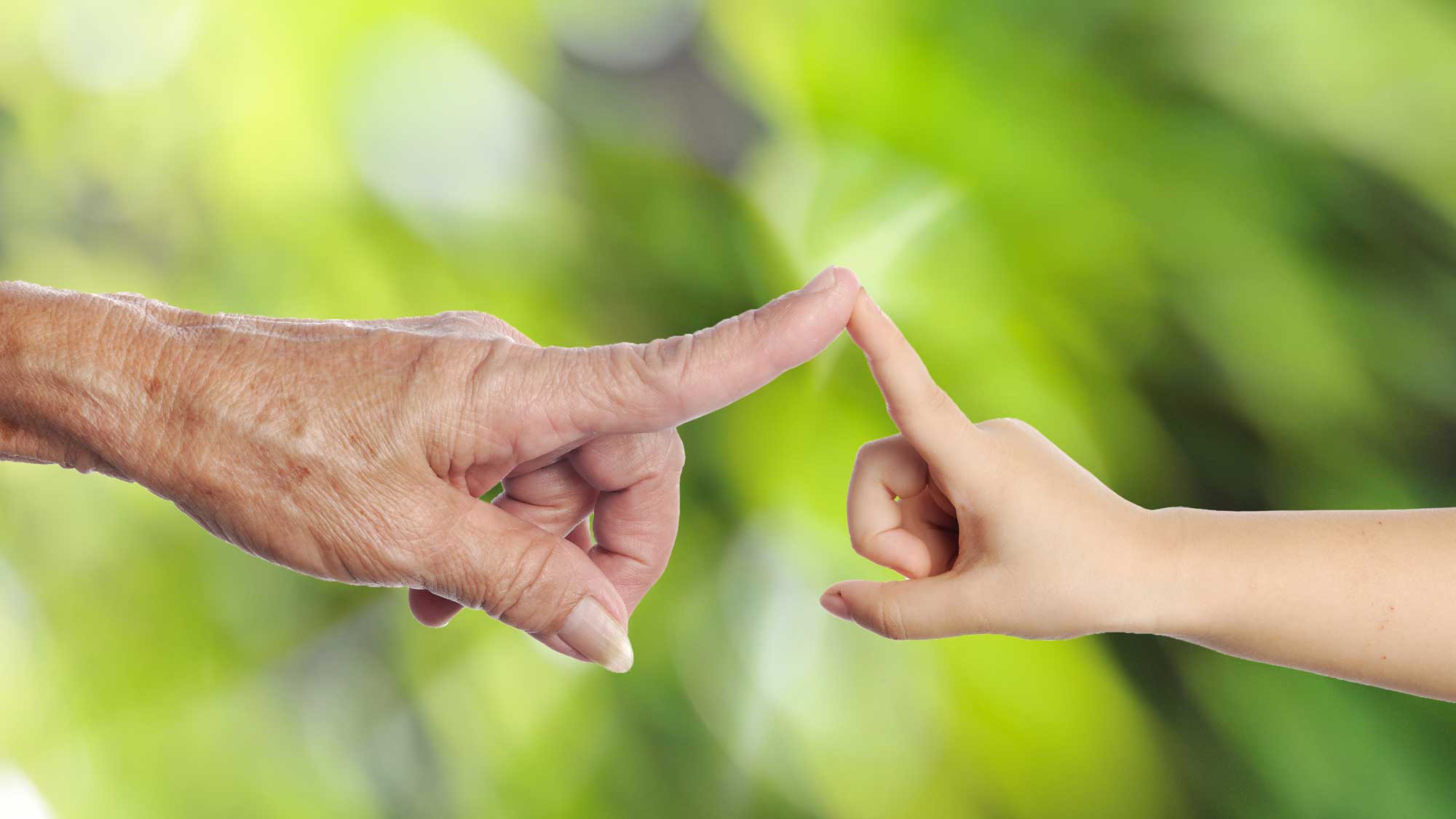 The thing is there is nothing wrong with you. Your Nervous System has been patterned in a way that is causing all of your other systems to react.
The amazing part is this can change! You can heal! And I am dedicated to help you do this.
I am a mother, partner, healer, dancer, business owner and lover of nature and beauty.
My work in this life is to help others discover their own truth and to empower and find freedom within!
I have been in the field of wellness, healing and body centered practices for 30 years. I believe all of my unique life experiences have led me to where I am today and with my experience, compassion, empathy and knowledge, I am here to assist others on their journey to vitality and wellness.
I realized that it is vital to do this together and I am grateful to walk along side each and every person I work with, while they explore the depths of their being.
We all have one thing in common. We are human beings with an embodied nervous system. We have had life experiences that have disrupted our growth and full potential. Life has all kinds of challenges and stress is at an all time high. So many of us are having difficulty feeling regulated, safe and connected. My wish for this course is that you come out feeling safe again, learn new ways to regulate your nervous system, find meaningful connections and be able to come out of surviving and into thriving.
I am here to witness and hold space for you while you discover yourself and embody your true birthright, which is vitality, wellbeing, alignment and a resilient nervous system.
Is This Course Right for You?
How do I know if my Nervous System is disregulated or may benefit from this course?
Some signs and symptoms of a nervous system can seem to hide in plain sight and we feel it is a normal way of being.
The truth is you don't have to suffer through life.
Do you experience any of the daily symptoms below?
Feelings of anxiety and/or depression that seem to disrupt your life
Issues in relationships
Trouble focusing and having a mind that ruminates or is difficult to quiet
Feeling burned out, overwhelmed, or even completely exhausted, often with signs of adrenal fatigue
Trouble sleeping or staying asleep
Difficulty setting clear boundaries and getting needs met
Issues with expressing emotions, either not at all, or way too much
Feeling frozen or not feeling much at all, dissociated, dis-embodied, and difficulty staying present
Chronic health issues such as chronic fatigue, chronic pain, autoimmune conditions, migraines, gut related issues
Low confidence or self-worth that gets in the way of being authentic and courageous, vulnerable and moving forward in life
Irrational fears, feeling resistance, and procrastination
Can you can relate to a few of these expressions?
Are you curious to find out why?
Are you committed to your health and wellbeing? 
Are you ready for real deep lasting change?
Then….
Awakening Vitality is the perfect next step in your healing journey!
"For the first time in my life I actually felt safe in my body. My nervous system felt calm, peaceful and relaxed. It took a few days to calibrate and integrate. I tried to be still as much as possible, breathe and listen to the body. I feel hopeful and a lot of gratitude. I feel that for real, I can actually heal from this trauma. Thank you!"
Everyone's journey is different. Find the right package for you:
Awakening Vitality
Group Program
Weekly 90 Minute Plus Live Zoom Class

Three 1:1 Private Counselling 90 Minute Sessions with Melissa

Free Align for Life Book

Free Online Course Navigating Your Nervous System

50% Off Nourishing Your Nervous System Online Course

Weekly Emails and Check In

Group chats to stay connected, ask questions and heal together!
VIP Option
Whole Program 1:1 with Melissa
Work with Melissa One-to-One

90-Minute Customized Sessions

2 Sessions per Week

Free Align for Life Book

Free Online Course Navigating Your Nervous System

50% Off Nourishing Your Nervous System Online Course

Weekly Emails and Check In

Group chats to stay connected, ask questions and heal together!
Extra Coaching
Group Program + Extra Sessions
Weekly 90 Minute Plus Live Zoom Class

SIX 1:1 Private Counselling 90 Minute Sessions with Melissa

Free Align for Life Book

Free Online Course Navigating Your Nervous System

50% Off Nourishing Your Nervous System Online Course

Weekly Emails and Check in

Group chats to stay connected, ask questions and heal together!
14-DAY MONEY-BACK GUARANTEE

If you aren't completely satisfied with your Awakening Vitality Experience, let us know within the first 14-days for a full refund. No questions asked.
Are my results guaranteed?
Like anything in life, you will get out of this course what you put into it. While we do offer a 14-day money-back guarantee, the results you get are up to you. We can promise that if you commit to the process and put in the work, you will see results.
Do I need to know anything about the Nervous System to join?
This course if for anyone who is ready and willing to do some deeper healing work.  You can be a nervous system beginner or expert.  There is always something to learn and deeper healing we can do!  
Do you have any incentives if I refer a friend?
Yes! You will receive 30% off your course for your referral.  That's right we will refund you 30%!
How many people will be in each group coaching session?
We want your experience to be interactive and personal, so we limit each group to a maximum of 25 participants. This gives you plenty of opportunities to ask questions and interact with one another.
What if I miss a live class?
Not to worry.  Each class will be recorded and sent to you the same week in case you are unable to make it and for your reference so you don't have to take notes while participating in the class.